Welcome to Sunday!
We develop and publish hyper-casual games for anyone who loves to be entertained. We're global game makers with big ambitions and a collaborative mindset. We work in small teams to inspire creativity and use data for speedy decision-making. Creating video games is supposed to be fun, so we make sure it's exactly that.
Cat Escape
75 M Downloads
Top 10 US Charts
Plug Head
6 M Downloads
Top 20 US Charts
Fall Break
7 M Downloads
#1 in US Charts
Ragdoll Smasher
2 M Downloads
Top 10 Arcade Charts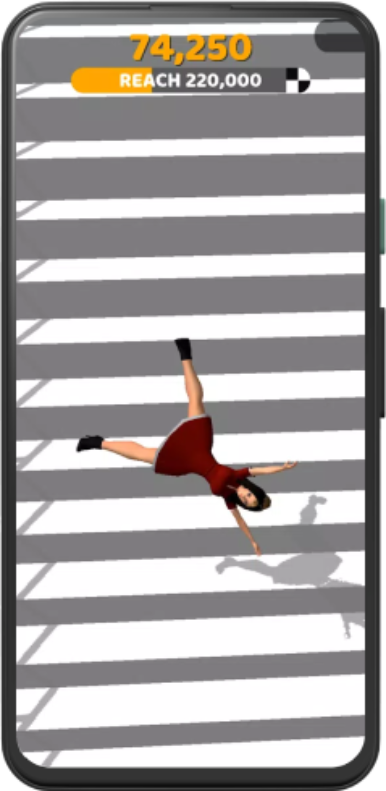 Fall Break
7M Downloads
#1 in 10 countries
I was really surprised by how fast Sunday was in terms of testing and publishing. The experience was great for us! We tested three Prototypes and the third one was already a Hit!
David Barsan / Bars Studios
Ragdoll Smasher
2M Downloads
Top 10 chart position
For us, the best experience was the help in development from a professional game designer. Thanks to the detailed and carefully game design, we got nice and promising gaming metrics already on the first tests. It was like magic.
Mikhail Pershin / FourSevenSeven
Plug Head
Once we started working with Sunday, we felt that we have finally found ourselves a partner to help us take our next steps towards success, and it only took three tries.
Kağan Örün / Regular Duck
Life at Sunday
Life at Sunday
Life at Sunday
Life at Sunday
Life at Sunday
Life at Sunday
LIFE AT SUNDAY
Something is wrong.

Instagram token error.
We believe a positive working environment and a diverse team are key to success. That's why we make sure the company is a place everyone always feels comfortable. We take the business seriously, but not ourselves, and fully appreciate our position as game-makers.
See Vacancies