Sunday
We develop and publish hyper-casual games for anyone who loves to be entertained. We're global game makers with big ambitions and a collaborative mindset. We work in small teams to inspire creativity and use data for speedy decision-making. Creating video games is supposed to be fun, so we make sure it's exactly that.
Sunday.gg
Netzpiloten
The Netzpiloten are a piece of digital media history. Since 1998, we have been exploring, explaining and entertaining from the middle of the
digital world. We bridge the gap between digital professionals and the millions of users of digital products and services. Netzpiloten is all about our daily digital lives – no matter if it's professional or private.  Our heart beats for games, learning, digital art,
tools, media, creators and much more.
netzpiloten.de
Game Jam
This game jam is collaborative effort between Sunday and Netzpiloten to introduce Hyper-Casual to the german market. Together we would like to help curious devs, artists and teams to make their first steps in this exciting field of game development.
Register
YOUR EXPERTS AT THE GAME JAM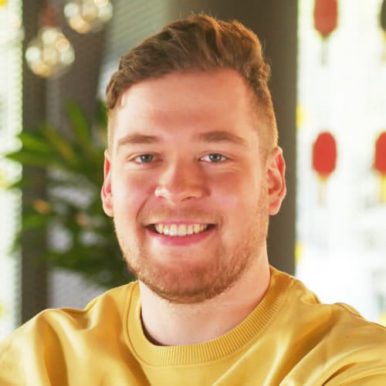 Johan De Jager
Hey, my name is Johan, I am a Publishing Manager at Sunday. I will help you with insights in game design and make sure your game will fit the current market.
Publishing Manager
Süleyman Süzen
Hi minna! ✌🏻😊 My name is Süleyman and I am a Technical Game Artist at Sunday. I will be one of your mentors during this Game Jam. If you have any questions related to Blender or Unity, feel free to ask me. I will try my best. Good luck and do not forget to have fun! 💛
Game Artist
Daniel Gerlich
Hey guys, my name is Daniel and I am a Game Lead at Sunday. I will do my best and help you with questions regarding ideation, game design and execution.
Game Lead
Lennart Brauer
My name is Lennart, I'm 24 years old and I'm studying media studies in the Master at the UHH here in Hamburg. In addition, I am a working student for the Netzpiloten and for this Game Jam I take care of the technical support and moderation of the Discord server.
Online Redakteur Netzpiloten Magazin
What is this Game Jam about?!
With this Game Jam we want to give developers the chance to make first steps in the field of hyper-casual. The short production cycles and minimalistic game designs make this an interesting choice to jam about. …
Who can join the Game Jam?!
We invite all Unity developers to join! No matter if you are a beginner or an expert! We'd like to welcome each and every one of you to the jam! …
How can I join the Game Jam?!
Register through the form below. You can state a role that is most fitting to your skill set or set no role at all. After the deadline Netzpiloten will scramble all applicants into teams of three. With your application you will also get an invitation to our discord server. There we will create rooms for each team.
What is the topic of the Game Jam?!
The topic will be revealed at the introduction ceremony of the Game Jam!
Do I need a team to participate?!
No, you do net a team or an already existing studio to participate.
Do I need to make my game for a specific platform?!
Yes! All games need to be developed for Android!
What is the outcome and how to achieve it?!
We'd like to split the two weeks into two parts. The first part should be used to come up with a non-playable video that shows the topic in motion in a gameplay loop. The second week you will focus on a playable prototype.
Are there any prizes or opportunities to gain?!
The experts will choose a maximum of three games that, in their respected opinion and experience, will have the most potential for a successful release. Those games will be run through the Sunday Dashboard "Sundash" and get tested for all important KPIs.